What 'Big Tech' Owes Us. And Why.
Amazon, Facebook, Google are partially responsible for tearing apart our social fabric.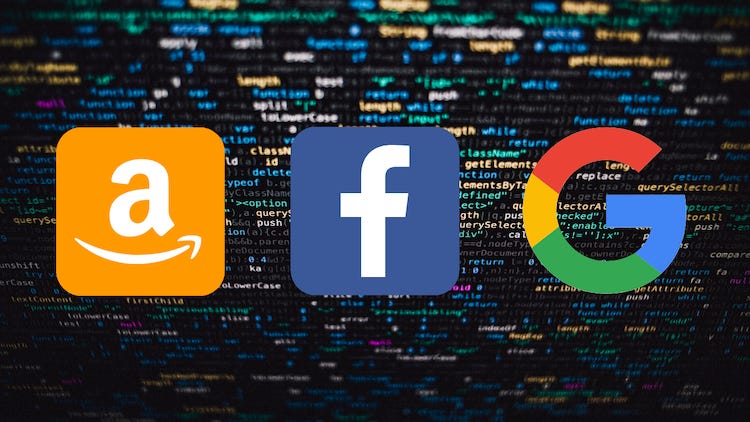 7:36 pm.
22nd April.
2004.

I get a welcome email from a new free email service which offers an unprecedented 1 GB of storage:
"You're one of the very first people to use Gmail. Your input will help determine how it evolves, so we encourage you to send your feedback, suggestions and questions to us."
Looking back, I think that was the day I became a cheerleader for 'big tech'.
The invite to be a beta tester had come to me because I was an 'active blogger' on the Google-owned blogger.com. The exclusive access played on my vanity, which is amply evidenced by the first few emails I sent to friends from Gmail. They are insufferable in tone and content.
Gmail was a wonderful thing. It was fast, free and I could use it to store photographs. Its utility made me a lifelong fan of Google and Silicon Valley. Each time a new such service was made available, I was the first in queue: Orkut. Facebook. YouTube. Twitter. WhatsApp. Pinterest. Instagram. Medium. Tik Tok. (And now Substack, Airtable and Notion.) And at least a dozen other services that I tried and stopped using later.
It was only very many years after this long honeymoon period with tech got over that I began questioning the price we paid (and continue to pay) for these services. By now, a lot of people have woken up to the dangers of these apps and services which are, for the most part, run and owned by companies that have become gigantic.
😱📲💻⌨️💻📱🤯
The term 'big tech' refers to companies like Facebook, which owns Instagram and WhatsApp. Also Amazon and Google, whose parent Alphabet owns YouTube. Although Twitter is not a part of 'big tech', the way they operate puts them in this category. Microsoft is also part of big tech through their ownership of LinkedIn and Xbox which operate on much the same principles as the others do. Big Tech also refers to Apple.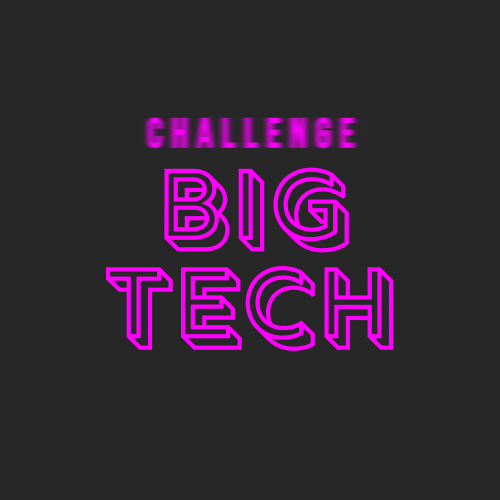 Why should we be worried about them?
After all, they are free, fast and convenient to use. And while products on Amazon are not free, the Seattle-based company have kept prices very low, because of unheard-of vertical and horizontal integration.
Before we get to the why, here's a simplified look at how these big tech companies operate:
Because their initial offerings are revolutionary, they get hundreds of millions of users relatively quickly. (Facebook hit a billion users in less than a decade.)

Over a period of several years, they continue to stay relevant. They do this by getting to know us very, very well. They gather vast, unheard-of amounts of data about us. Data related to our habits, relationships, wants, beliefs and geographical location.

In order to extract this data, they design products that manipulate us into staying on their platforms. This process is called 'attention hacking'.

They are able to make massive profits by using this data to target advertising at us. In several cases, they share private user data with third parties, with or even without our consent.

Finally, because big tech has operated in an era of almost no regulation, they are able to expand their products both vertically and horizontally and become monopolies. Which helps them crush competition.
Roger McNamee, a Silicon Valley investor, was an early mentor to Facebook's Mark Zuckeberg. But in the last few years, he has become something of an activist against big tech. His book Zucked: Waking Up to the Facebook Catastrophe is not only an accounting of Facebook but also that of big tech.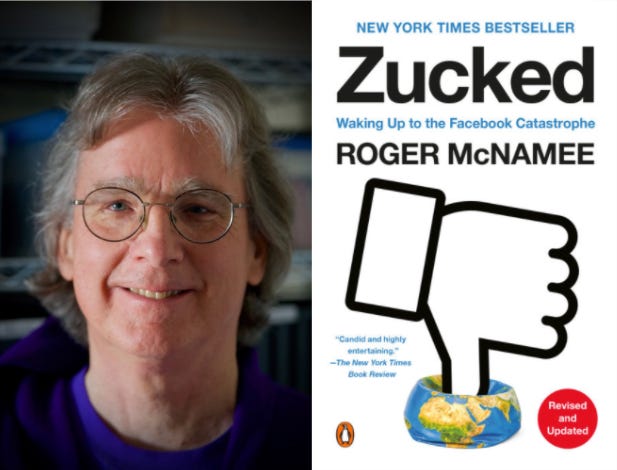 McNamee writes of Amazon:
"In a traditional antitrust regime, Amazon's…use of proprietary consumer data to identify, develop, and sell products in direct competition with bestsellers on the site represents an abuse of power that would have appalled regulators prior to 1981." (Amazon uses this data to crush rivals.)
On Google:
"Google leveraged its dominant market position in search to build giant businesses in email, photos, maps, videos, productivity applications, and a variety of other apps…Thanks to its search engine, cloud services, and venture capital operation, Google has an exceptionally good view of emerging products." (Google too uses this data to rein in rival companies.)
On Facebook:
"Facebook imitated Google…complementing its social network with a photos app (Instagram), text messaging (WhatsApp and Messenger), and virtual reality (Oculus)."
So what?
You might be asking yourself at this stage: So what if these companies are monopolies? I'm not anti-capitalistic. Let them make money. So long as my life becomes easier.
One way to to answer that question is with Chamath Palihapitiya, a Canadian-American of Sri Lankan descent who was Facebook's vice president of growth before quitting. In 2017, he gave a speech at Stanford University's b-school in which he said of Facebook that they built "tools that are ripping apart the social fabric of how society works."
How then, has big tech ripped apart our social fabric?
The more time we spend on these platforms, the more money we make for them. ➡️ Big tech uses part of that money to create more products that will 'hack our brains' and make us stay on their platforms. ➡️ The more time we spend on these platforms, the more our attitudes are changed. ➡️ These new attitudes inform our behaviour offline. ➡️ Individually, this may not count for much. But at the group level this results in massive change.
We're marching towards authoritarian regimes as our democracies are being destabilized. Hate speech and trolling have risen exponentially. Public discourse has dumbed down. We are all polarised, and there's misinformation and disinformation everywhere.
McNamee puts it more eloquently. He says that Facebook, for example, has very skillfully combined the virtual world with the real world, but in order to do so, "it has had to rearrange key elements of the social fabric."
He continues:
"It has transformed the way people see the world by enabling more than two billion users to have their own reality. It has changed the nature of community by allowing people to sort themselves into like-minded groups where they never have to engage with other viewpoints. It has altered relationships by promoting digital interaction as an alternative to real life. It has manipulated users' attention to increase their level of engagement. It has enabled bad actors to manipulate users and do harm to innocent people people on a giant scale. It has provided a platform to bad actors to undermine democracy."
Alaphia Zoyab is a former Senior Campaigner at Avaaz.org. She built her career in the UK by campaigning for reform in media and big tech. In an interview to Media Buddhi, she said, "I think in a society, the way you solve problems is you agree on what the problem is. The challenge right now is, we each one of us live in a completely different information ecosystem. Everything is tailor-made for each individuals. So we can't agree on basic facts." 
According to Zoyab, the crisis of information sits underneath every other crisis. "Big tech is at at the heart of it", she says. Earlier in the conversation she said:
"At the very basic level, what big tech is currently doing is that they have not followed any rules, protections, systems and laws that we already have in place. Around the world we have rules and laws that protect us against hate speech, harassment and abuse. But online it's a Wild West—you against the digital mobs—with barely any protections. Add crazy conspiracies and disinformation—both of which are legal speech—to that mix and we stand seriously exposed."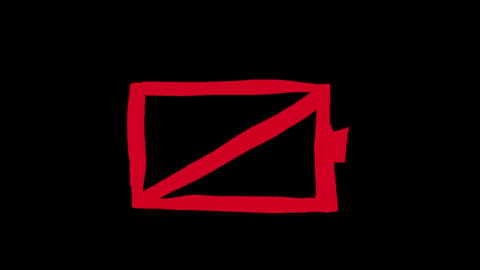 Google's original motto was "don't be evil." When it got restructured into Alphabet, the firm took on the motto, "do the right thing".
The point is that big tech isn't inherently evil. The founders of the big companies in fact think of themselves as do-gooders. But their runaway success made them very confident. So confident that they began to think of big tech as the solution for all of humankind's troubles.
Andrew Marantz, a journalist at The New Yorker, uses the term "techno-utopians" to describe these Silicon Valley entrepreneurs in his book Antisocial: Online Extremists, Techno-Utopians, and the Hijacking of the American Conversation.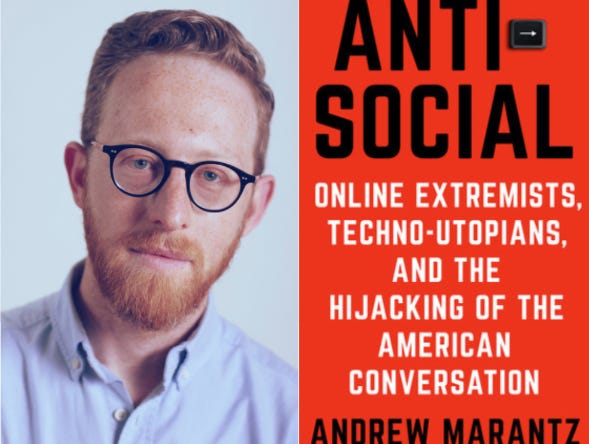 Marantz writes that these founders,
"didn't pretend to know exactly how social media would be used, and they gave even less thought to how it might be misused. They wanted to "change the world," but they didn't bother specifying that they wanted to change it for the better—that part was implied, and besides, it was supposed to happen more or less automatically."
He refers to them as 'nerdy young men':
"Even after they started to accrue vast wealth, they kept referring to themselves as disrupters, or hackers. They wielded unprecedented power, but they seemed uneasy acknowledging it, much less deciding what to do with it. They often implied that their amplification of all voices, even the most corrosive, was an inevitable by-product of technological progress. In fact, it was a choice."
😱📲💻⌨️💻📱🤯
So what
does
big tech owe us?
We can leave the last word to Roger McNamee. He advocates for "human-driven technology". He says that going forward, technology products "should not be dangerous. They should not misinform or dumb us down. The objective of new technology should be to empower users, enabling them to improve their lives."
There are roughly 4.5 billion internet users in the world. Let's assume that most of these people are touched by Google, Facebook or Amazon everyday. Just like companies like Coca-Cola, (which arguably serves even more people). McNamee writes:
"Coca-Cola serves 1.9 billion beverages per day across two hundred countries. But Coca-Cola does not influence elections or enable hate speech that leads to violence. As a giant communications network, Facebook has far more influence than Coca-Cola, and unlike Coca-Cola, Facebook has monopoly power. With such influence and monopoly power comes great responsibility. Facebook owes a duty to its users—and the whole world—to optimize itself for the public good, not just for profits."
It goes without saying that what goes for Facebook goes for all other big tech companies.
---
Note: As part of our work as an IFCN-accredited fact-checker, we work with technology companies to address misinformation. Read more about this here.

Image credit: All GIFs are from Giphy (which as acquired by Facebook in May 2020. Ha!).
---
This is the first in a series of articles—#TechBuddhi—on how technology has shaped our lives.